Over Polytex Stoffen
Firma Polytex Stoffen B.V. jest renomowanym i cieszącym się powodzeniem dostawcą modnych tkanin. Cechuje nas stała innowacja, a przede wszystkim niezawodność i dbałość o klienta.
Oferujemy szeroki wybór tkanin odzieżowych zarówno dla kobiet, jak i dla dzieci. Dostarczamy je do sklepów internetowych, hurtowni, ale również sklepów detalicznych, techników odzieżowych, studiów czy projektantów w całej Europie. Wiemy, czego potrzebują nasi klienci, i spełniamy ich oczekiwania. Wieloletnia tradycja – tak definiujemy nasze relacje z klientami.
Najnowsze trendy
Nasz wyśmienity sztab pracowników codziennie śledzi świat mody w poszukiwaniu najnowocześniejszych wzorów. Nasze nowe, pełne inspiracji kolekcje obejmujące około 250 innowacyjnych produktów, prezentujemy dwa razy w roku – na lato i na zimę. W sezonie nieustannie sprawdzamy najnowsze trendy i wprowadzamy je do naszych istniejących już kolekcji. Dwa razy w roku ukazuje się rezultat naszej współpracy z cenionymi firmami It's a Fit i Abacadabra. To cała gama wzorów niepowtarzalnych tkanin mody kobiecej i dziecięcej.
Natychmiastowa dostawa
Nasze materiały to jakość za oferowaną cenę. Główną zasadą, jaką się kierujemy, oraz zaletą jest to, że większość tkanin jest dostępnych od ręki. Dzięki temu możemy zagwarantować natychmiastową dostawę.
Kolekcja mody damskiej
W skład kolekcji mody damskiej wchodzą nowoczesne tkaniny zgodne z najnowszymi trendami. Oferujemy rozmaitość stylów, poczynając od młodzieżowych i na czasie skierowanych do młodych ludzi, po bardziej klasyczne dla kobiet ceniących sobie elegancję. Szeroka gama wzorów i tkanin sprawia, że nasza kolekcja jest nietuzinkowa i pełna inspiracji.
Kolekcja mody dziecięcej
Można tu znaleźć rozmaite napisy, kolorowe naszywki i wyjątkowe wzory nadrukowane na bawełnianych i dżersejowych tkaninach. Produkty można mieszać ze sobą w celu uzyskania niespotykanego stylu. Sprzedajemy wyłącznie projekty znanej i cenionej marki Mies&Moos. Nasze materiały produkowane są z zachowaniem norm Oeko Tex Standards. Oferujemy również różnorodny wybór tkanin dekoracyjnych, idealnych do ozdobienia zarówno żłobka, jak i pokoiku dziecięcego.
Tkaniny podstawowe
Oprócz bogatych kolekcji tkanin odzieżowych, posiadamy szeroką gamę produktów podstawowych. Są one dostępne w kolorach obowiązujących w danej porze roku i mogą być łączone z szerokim wachlarzem tkanin odzieżowych. W skład naszej oferty wchodzą takie tkaniny, jak interlock, tkanina frotte, tkanina lniana i tkanina sportowa. Posiadamy również doskonałe materiały produkowane najnowszymi dostępnymi technikami, na przykład neopren i scuba.
Sklep internetowy
W naszym ​sklepie internetowym znajdą Państwo wszystkie nasze tkaniny, jakie są dostępne. Jeśli zamówienie zostanie złożone do godziny 13:00, dołożymy wszelkich starań, aby zostało ono do Państwa wysłane tego samego dnia. Jeśli nie są Państwo jeszcze naszymi klientami, w tym miejscu mogą Państwo założyć ​swoje konto.​
Indywidualne zamówienia
Realizujemy również zamówienia na Państwa specjalne życzenie. Mogą Państwo wybrać własny odcień i wzór tkaniny. Czas realizacji takiego zamówienia wynosi od 2 do 10 tygodni.
Kontakt z nami
Serdecznie zapraszamy do naszego ​biura/magazynu.​ Możemy również zorganizować spotkanie z naszym przedstawicielem, który przedstawi Państwu naszą bogatą ofertę. Zapraszamy do kontaktu telefonicznego lub mail​owego​w celu ustalenia daty spotkania.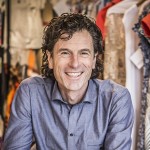 Han Stall
Dyrektor Polytex Stoffen

This error message is only visible to WordPress admins
Error: Access Token is not valid or has expired. Feed will not update.
Kontakt
Serdecznie zapraszamy do siedziby Polytex Stoffen. Jesteśmy otwarci od poniedziałku do piątku od 8:30 do 17:00. Jeśli chcieliby Państwo nas odwiedzić poza naszymi godzinami pracy, prosimy o kontakt w celu ustalenia godziny spotkania.
Adres dla odwiedzających:
Polytex Stoffen B.V.
Industrieweg 12
2421 LJ Nieuwkoop
Tel.:
+31 172 572114
(Pon. – Pt. od 08:30 do 17:00)
Jak do nas dotrzeć:
N​umer rachunku bankowego:
NL 66 INGB 0007 9319 77
NIP NL:
NL008366263B01
Nr w rej. Izby Handlowej:
28026729
Znajdź nas na Facebook i Instagram
Tagi na Instagramie: Ilja Fabrics
Skorzystaj z formularza, jeśli masz jakieś pytania.
Pola oznaczone * są obowiązkowe. Klikając 'wyślij' akceptujesz naszą politykę prywatności.